Shaker White Premium Kitchen Cabinets
Shaker White Premium Kitchen Cabinets
Why Choose us
We have all sizes in stock delivered in 24hrs
We custom make any cabinets sizes
We offer better prices
Kitchen design services available
Premium Kitchen Cabinets Line

Get top quality kitchen cabinets  for your money
Cabinets are all Solid Wood doors
Plywood box 1/2" and 3/4"
Soft Close Cabinets Doors and Drawers
High Quality Hardware
Dovetail Drawer Construction
Stained and Finished Sides
All cabinets come win custom shelves
Affordable Prices:

Call today for a Free Estimate!
Phone: (508) 380-3326  -  Email: alexsilvausa@yahoo.com
---
Sink Cabinets Options:
SB30 | SB33 | SB36 | Corner Sink 36| LS 36
---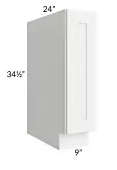 Base Cabinets:
B09 |B09 P.O | B12 | B15 | B18 | B18 P.O
B21 | B24 | B27 | B30 | B33 | B36 | B39
Dishwasher Panel - Island Back Panel - Custom Columns
The panel will be finished on both sides.
The front edge of the panel is not finished so the stile must be used.
Filler can be trimmed to 3/4" if necessary.
---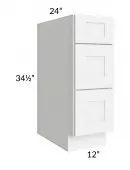 Drawer Base Cabinets:
DB12 | DB15 | DB18 | DB24
3 drawer base cabinet. Top drawer front is 6-1/4"H,
bottom 2 drawer fronts are 11-1/8"H.
Drawer fronts are 7-5/16" high.
---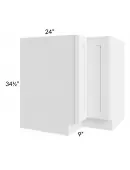 Lazy Susan (Corner base cabinets)
LS33 | LS36 | Blind Base Cabinet
Easy reach corner cabinet with a bi-fold door that takes up 33" or 36"  of wall space from the corner out, on each wall.
This cabinet has 1 adjustable wood shelf.
Extra shelf can be added
---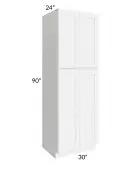 Storage and Pantry Cabinets
PC18W x 84 H   |  PC18W x 90H  |  PC24H x 84H  |  PC24H x 90H | 24" Microwave / Oven Cabinet
Wall pantry cabinets that has 2 doors. It has 1 stationary and 5 adjustable shelves. Top door is 35"H and bottom door is 49-1/4"H. There will be a decorative horizontal stile in the middle of the bottom pantry door.
Oven cabinet with two 29" high doors on top and three 7-3/4" high drawers on bottom. There will be 1 shelf behind the top doors. Oven opening dimensions are 26 1/2"W x 24-3/8"H (can be widened up to 29 1/2" if necessary). The oven cabinet can be modified to fit a double oven or oven/microwave combo by removing drawer boxes and pieces of the face frame. There is a 7-3/8" high horizontal stile above the oven opening and a 7 1/2" high horizontal stile below the oven opening. There are also 1-3/4" high horizontal stiles between each of the bottom drawers.
---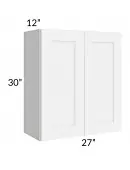 Wall Cabinets are 30 or 36 Inches High
W9 | W12 | W15 | W18| W21 | W24 | W27 | W30 | W33 | W36
---
Wall Cabinets Corner in Diagonal
W24 x 30  or W24 x 36
---
Above Fridge and Stove Cabinets
Stove 30"  | Fridge 36"
---
Extra Accessories for cabinet installation an finishing details
Base Filler 6 x 36
Crown Molding 8 Feet
Dishwasher panel
Fridge End Panel
Toe-kick
Wall and cabinet Filler 3 Inches